Microtopping floor
MICROTOPPING FLOORS / CONCRETE OVERLAY / MICRO CONCRETE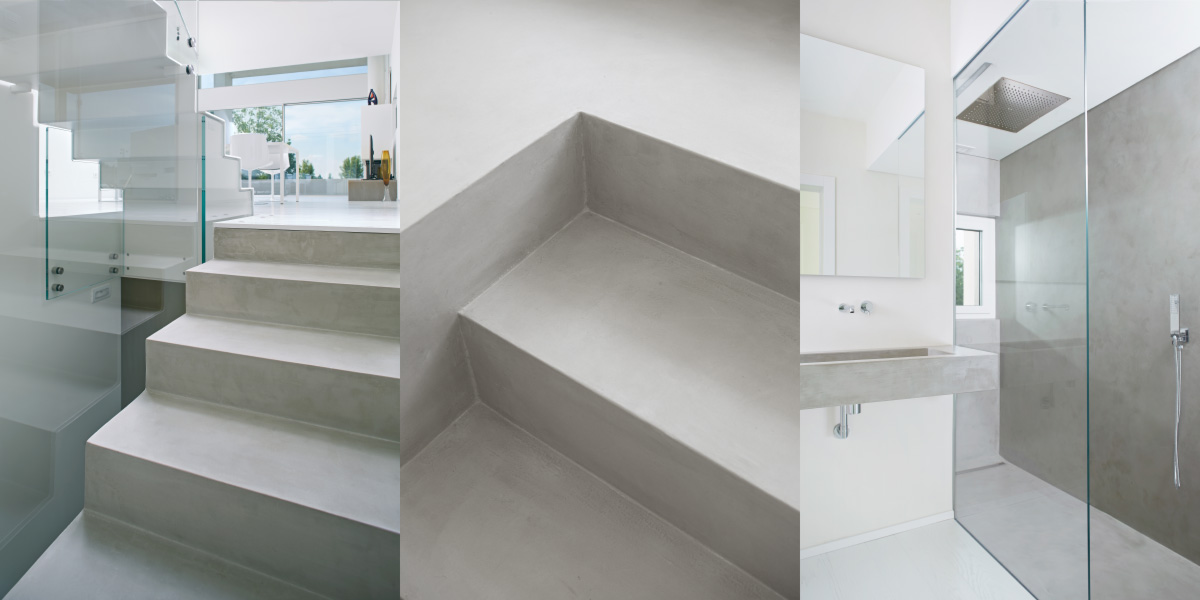 A unique system of grinding, polishing and chemical reinforcement of concrete floors. The use of nanotechnology in combination with diamond grinding wheels allows to achieve a "mirror effect" in a conventional concrete floor, and also to increase the strength of the surface. In addition to aesthetic aspects, the concrete floor retains its hardness and density.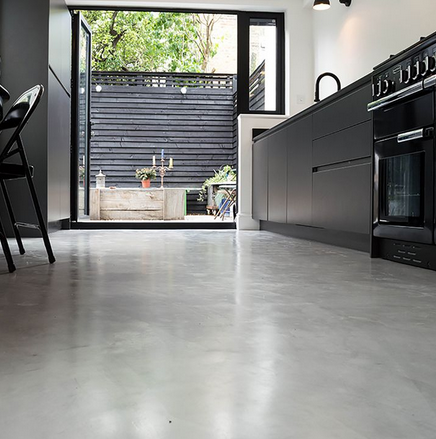 ENVIRONMENTALITY
The process of manufacturing microtopping floors is absolutely devoid of environmentally harmful substances. The floor is impregnated with silicates, similar to natural ones. No chemical shell is created, which could further pollute the environment. The microtopping floor system does not require any advanced cleaning and care methods, so the chemicals used are ecological.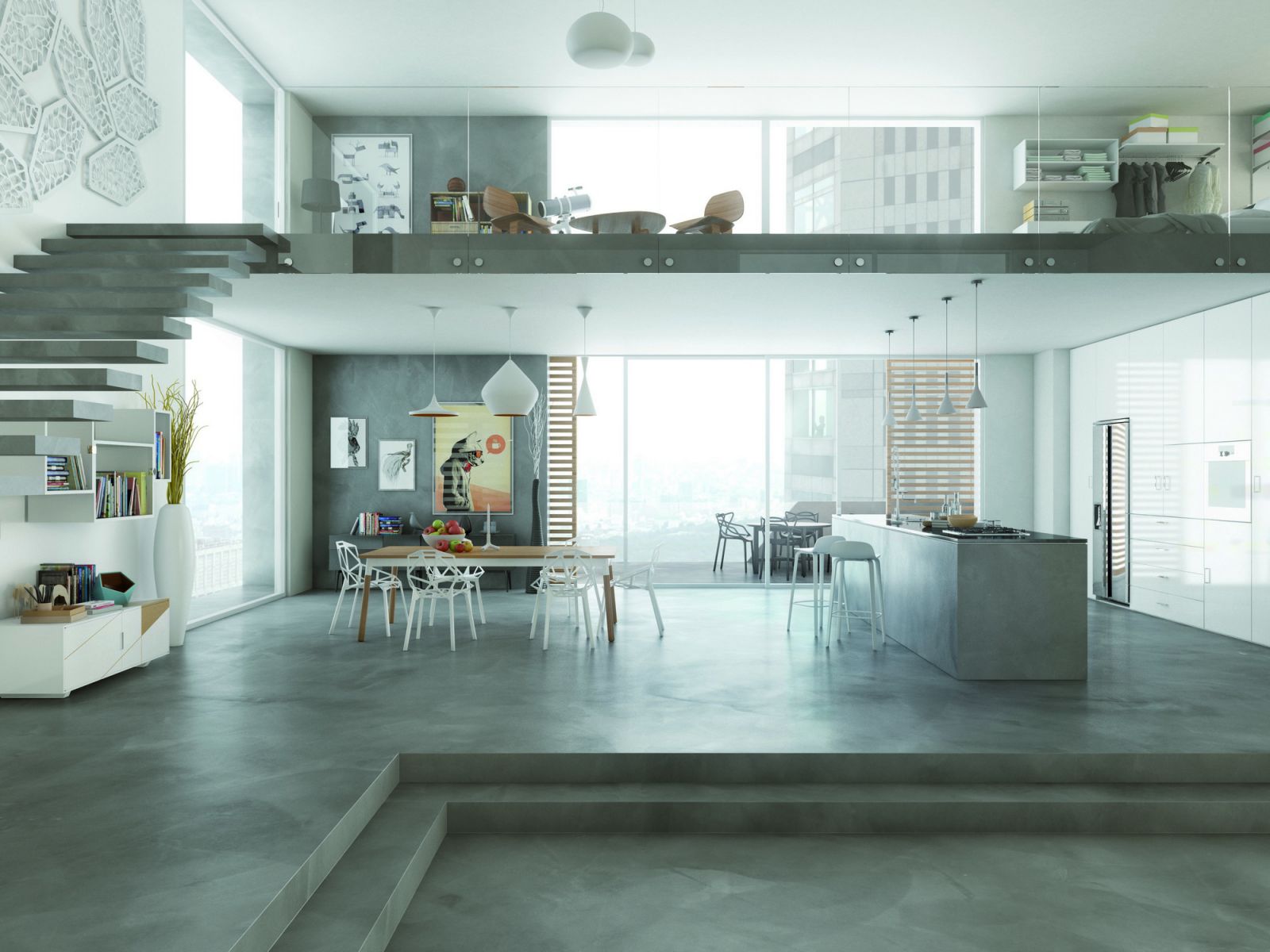 COMPREHENSIVE USE
The use of microtopping floor is virtually unlimited, from industrial enterprises, warehouses, to shopping centers, shops, schools, offices and even residential buildings.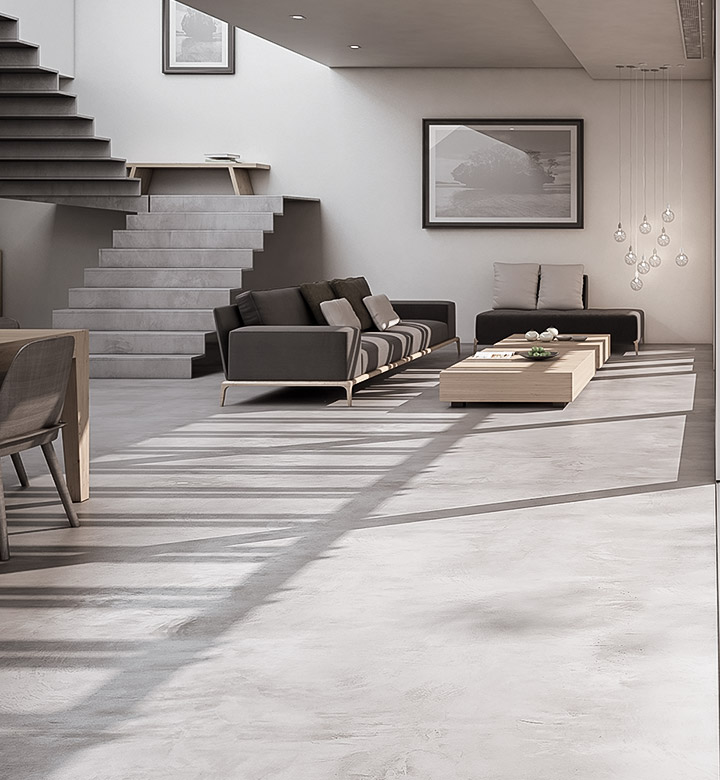 ECONOMICITY
Low cost of use and subsequent maintenance of microtopping in combination with high stability, long service life, perfect appearance, lasting for many years - all these are indisputable and weighty justifications for future investors and users.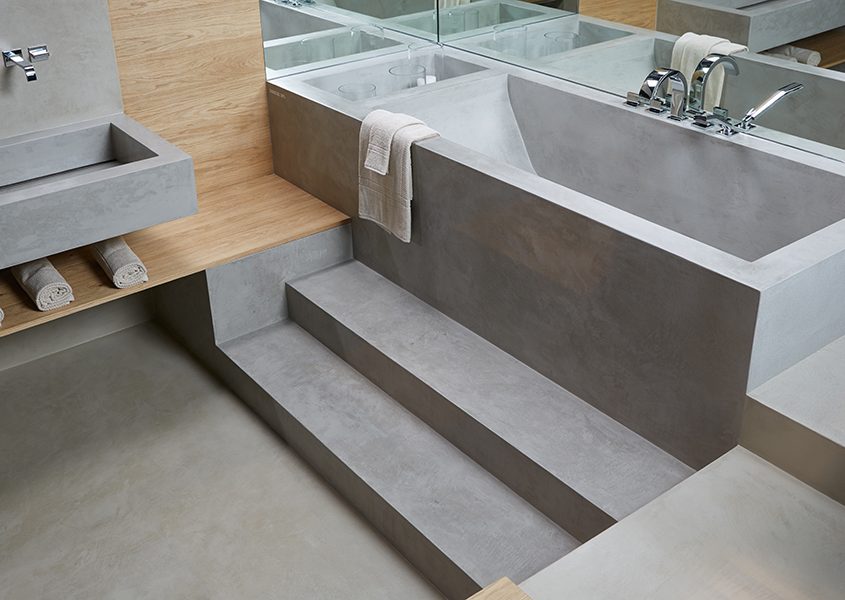 An invaluable advantage is the reflection of light from the floor, thereby brightening the room and allowing you to save on electricity. Noiselessness and a reduction in the amount of dust contribute to an improvement in working conditions. Smooth and flat surface contributes to the fact that the fluctuations, which have a negative impact on the health of workers and the working life of machines, are practically reduced to zero.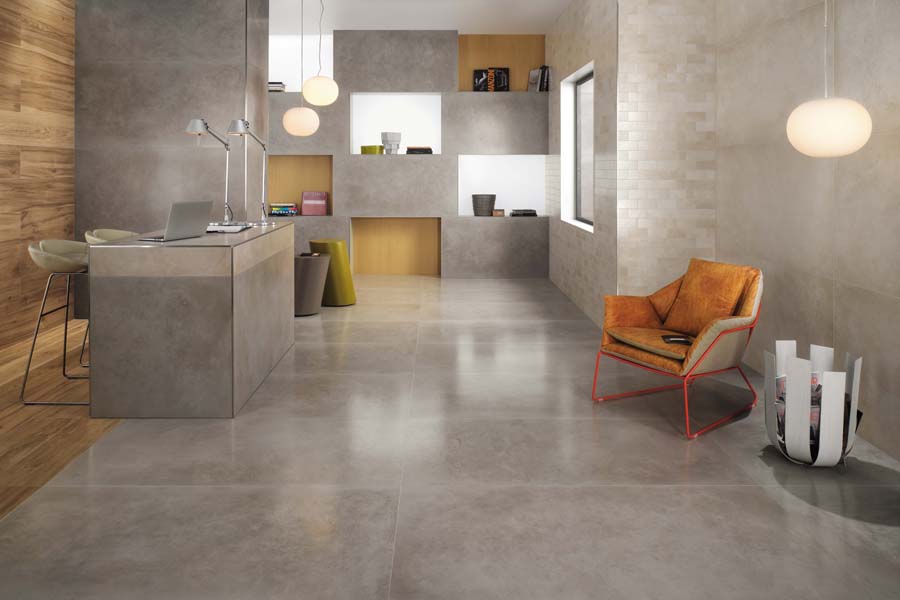 The strength of concrete and its excellent performance characteristics do not cease to attract specialists who are faced with the task of arranging floors in rooms where large loads are placed on these surfaces. And today, another novelty, based on this time-tested material, began to find wide application - microtopping is suitable for finishing not only industrial premises, but also residential spaces, as well as studios, museums, and so on.
Microtopping floors are a highly reliable and versatile surface that is still capable of withstanding heavy loads, but also has an excellent appearance, that special polish that polished materials can please.
If there is a desire to equip the floor in loft style, microtopping will be very handy, and any industrial style design direction can also take such an element as the best find. Such loft floors will give the space a very special chic. If you are interested in microtopping, this does not mean that you have to overpay for such an innovation. In Imperial company microtopping always in wide assortment of colors, tectures and prices, you can choose the best decision without overpayments.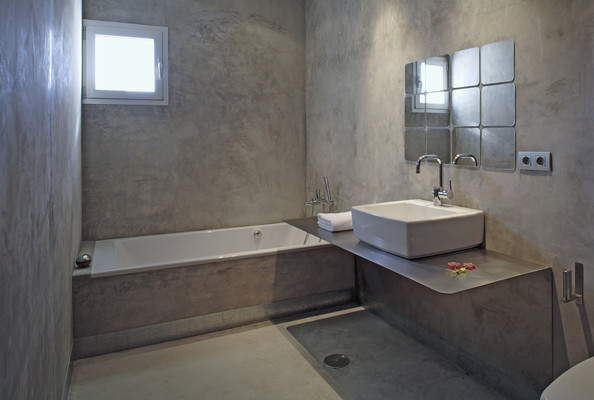 ADVANTAGES OF MICROTOPPING FLOORS :
THE HIGH STRENGTH AND ATTRACTIVENESS OF SUCH DECORATIVE FLOOR ARE NOT ONLY VIRTUES.
HIGH STABILITY TO WEAR AND MECHANICAL DAMAGE, POLLUTION.
A WIDE RANGE OF COLOR SOLUTIONS THAT WILL WRITE IN ANY INTERIOR.
ATTRACTIVE MIRROR SHINE, WHICH IS SAVED FOR THE YEAR OF OPERATION.
SIMPLE MAINTENANCE OF FLOORS - SURFACES DO NOT BE POLLUTED AND EASILY REMOVED FROM DUST.
LONG TERM OF SERVICE, WHICH IS CALCULATED BY DECADES.
CONCRETE FLOORS SMALL IN THICKNESS , WHICH SIMPLIFIES THE PROCESS OF THEIR INSTALLATION .
IMPERIAL INTERIORS Company offers supply and installation of microtopping concrete floors with different designs and colors.