FRANCHISE
FRANCHISE & DISTRIBUTION
Companies and initiative people working in the field of design, trading firms, architectural and construction companies, organizations working with interior design, we are offering a mutually beneficial cooperation, and also to become our representatives in your city.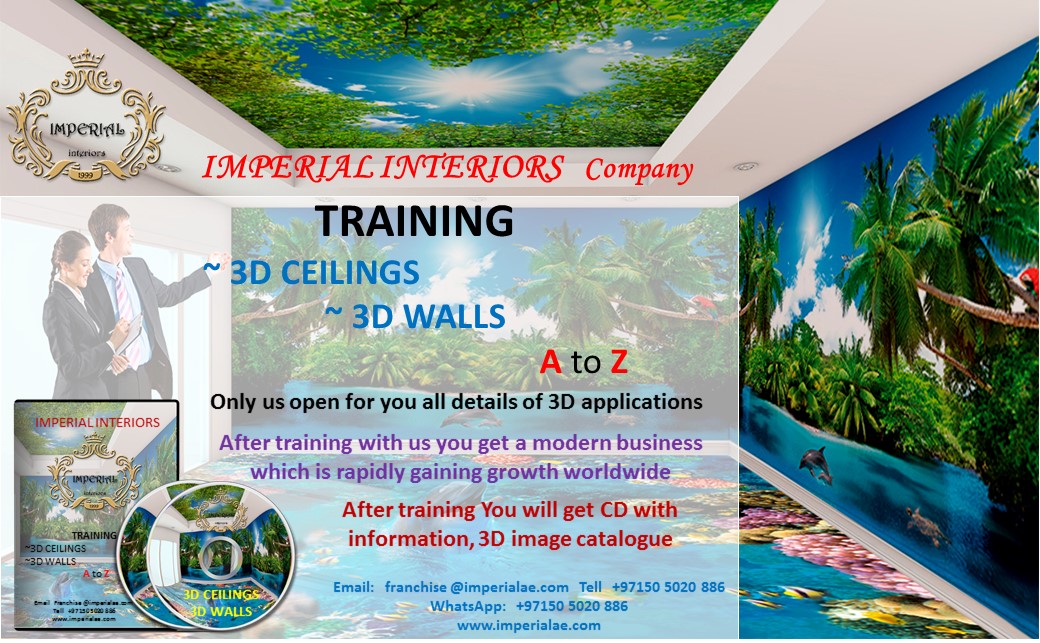 IMPERIAL company is ready to consider any inquiries and without doubt the most important factor for us is not the size of one-time purchases, orders or projects and the prospects for further mutually beneficial cooperation and the level of contribution of each our partner in the promotion and development of our products.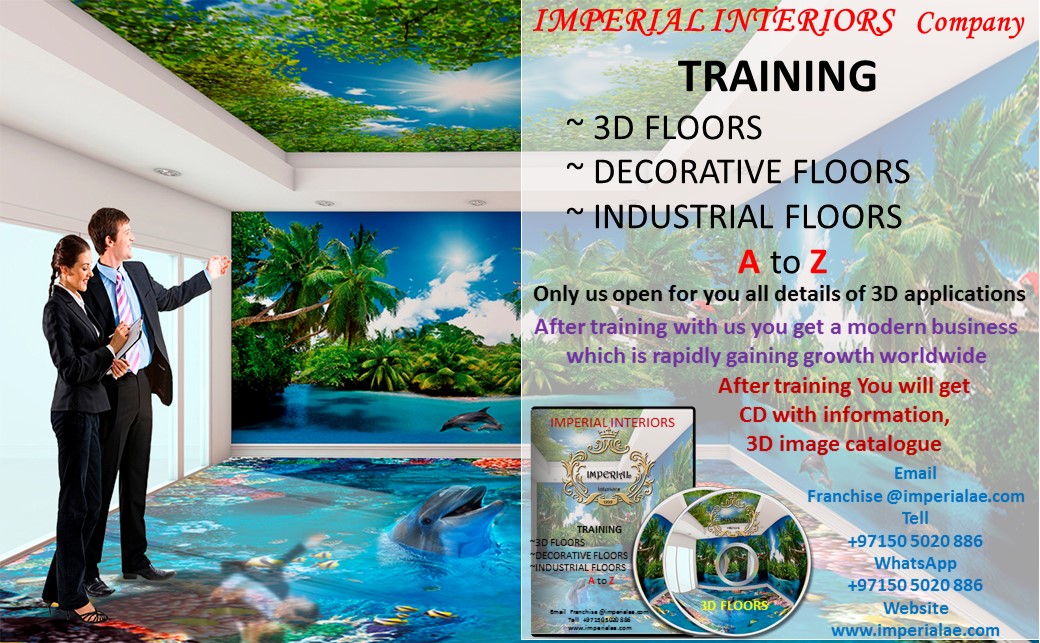 The company's work with the distributors lies in the fact that we are helping you with:
Learn the technology of 3D Floors, Decorative Floors, 3D Walls and 3D Ceilings installation,
Learn the technology of decorative and industrial floors installation,
Supply materials and instruments,
Provide professional training with certification,
Supply images for laying 3D floors,
Provide marketing and advertisement support,
You get a status of an official representative in your city and work on our behalf, with all the benefits,
We place your company contact details in our website as the official representative of our company in your city,.
We provide you with a stream of customer's from our Google advertising,
Provide a full consultation on all matters arising in the process.
You will get more targeted visitors, customers, orders on 3d floors of various types in your area.
You will increase your company visibility.
Those representatives, who work with customers, after you have received an order from a client, you should:
1) Inspect the floor base. Then you make a measurement, helping potential customer with the choice of images, design. Then expose it estimates and prepare the necessary documentation (contract).
2) Make an order for materials, tools and image from IMPERIAL INTERIORS Company. (If self-leveling floor is patterned or 3D),
What project details you need to send to the IMPERIAL INTERIORS Company manager who works with you:
Premises layout - is precise measurements premises, where you want to put the image.
Image that customer choose.
Technical requirements for the floor base, which you have at the moment:
The strength of the base;
Substrate moisture content;
The evenness of the base;
Substrate temperature and humidity.
3) Further, the IMPERIAL Company's employees help calculate material consumption for your object and determine the price of the design pattern.
4) After manager of our company send you invoice, you need to make payment for the materials and printing.
5) Sending the goods is carried out depending on destination by transport companies after receiving payment.
6) If you have any problems or have any questions related to the projects call our technical support.
Technical support phones limited access, and available only to persons cooperating with IMPERIAL company.
BE AWARE IN INTERNET MANY FAKE COMPANIES OFFERING 3D FLOOR TRAINING !!!
FOR MORE INFORMATION REGARDING DISTRIBUTION PLEASE EMAIL US ON franchise@imperialae.com
We are looking for companies from USA, CANADA, AUSTRALIA, INDIA, SA, PERU, UK, BRAZIL, MEXICO, GCC COUNTRIES, IRAN AND OTHER who are interested to be distributor for our company products.