Fast Floor Screed
SEMI-DRY FLOOR SCREED
Future of floor screed
from 42 AED per sq.m. up to 10 cm thickness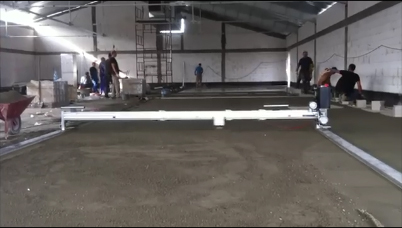 Semi-Dry Screed - it is new European technology very strong, fast installation, clean work, no crucks, dring fast, cheap price, sutible for any type of floor such as tiles, epoxy, wood, laminate, micro cement....
Substrate Preparation and exposure level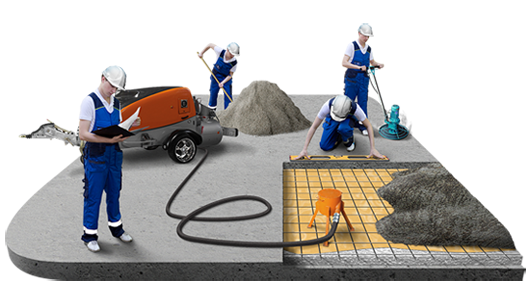 Substrate preparation involves thorough cleaning of the floor, as well as the removal of chips and cracks. If a thicker base peeling were found necessary to clean carefully all zashpatlevat and to withstand the load surface in further operation is not required and the emergency repair.
An important step is to determine the level of the floor. To find out the height differences, need to set the zero level. This will be the main horizontal, focusing on which to make notes in different sections of the walls.
Mixing and insulation device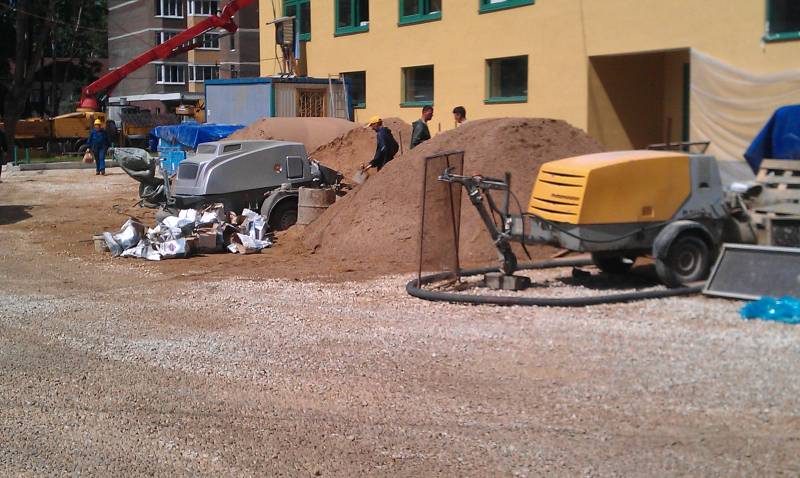 On sale is a ready-made dry mixture to a semi-dry floor screed, but our team leaders, a solution of washed seeded independently of sand, Portland cement, a plasticizer, and fiberglass.
When semi-dry floor screed equipment must be isolated partitions and walls polypropylene tape. Its upper edge should be above filled mixture. This is necessary in order to secure the tie by deformation during compression and expansion of the mass, as well as eliminate the occurrence of defects in the contact areas with the wall.
Installing beacons and preparation equipment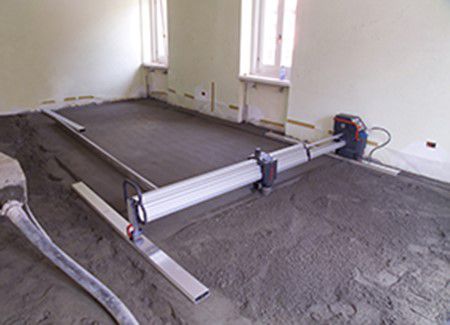 When laying floor screeds require the installation of special beacons using the leveling rails. In this case, beacons for floor screed play the role of guide, because the alignment of the plane of the solution will be made on them.
When laying the screed, we use Lomar 106 - a device that aligns in a single pass, overwrites and plumping solution layer even on sloping surfaces (up to 12%), while retaining all the properties of the screed.
Rigid frame and guides guarantee a perfectly flat surface, and the sliding telescopic design allows you to work both on large areas and narrow corridors.
Semi-dry floor screed
SPEED - up to 200 m2 per shift from one team
AUTOMATION - Using automatic stacking
PURITY - Without dirt and dust, leaking and problems
COMPARE SCREEDS
| | |
| --- | --- |
| New Semi-Dry Screed | Normal Wet Screed |
| The screed will not crack | Cracking during drying |
| Drying time | Drying time |
| Foot traffic after 12 hours | Foot traffic after 72 hours |
| Laying tile in 3-4 days | Laying tile in 28 days |
| The ability to continue decorating the room in 5 days | The ability to continue decorating the room after 28 days |
| Technology | Technology |
| Performance of one team up to 200 m2 per shift | Performance Master up to 50 m2 per shift |
| Automatic feed mixture to work on pipeline | Mixing directly on the job site |
| Fiberglass reinforcement | Reinforcement mesh |
| The strength of ties M-200 | The strength of ties M-150 |
| You must use the special construction equipment | Specialized construction equipment is not required |