Translucent Stretch Ceiling in Dubai UAE - Light Solution
Looking for a good price Translucent Stretch Ceiling, but with a guarantee of quality?
So, you can found it here!
The company "IMPERIAL INTERIORS" is an experienced and rapidly developing company in the sphere of Stretch Ceiling services. In the market of suspended ceilings, our company during its existence has won respect both among customers and among competitors in business.

Our motto: "Quality and speed"
Our credo: "A good name is more important than money"
Our style: "Perfection in work"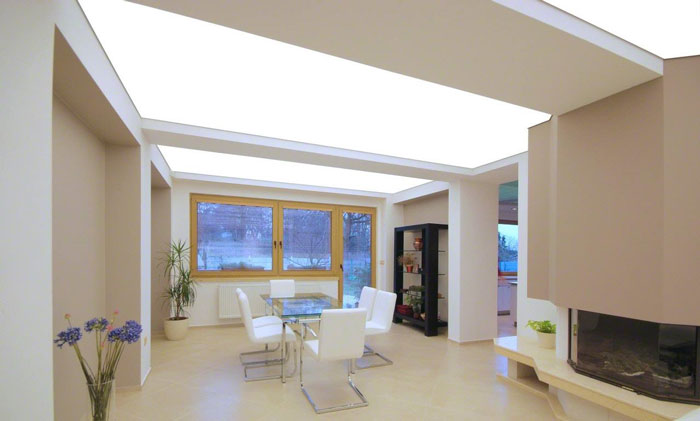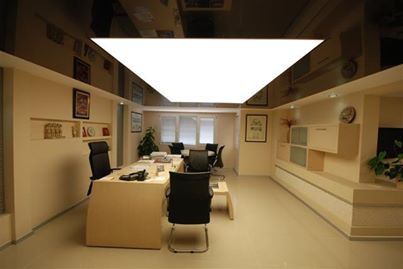 "Perfection in work" is not an empty sound and not a simple bunch of two words, it is a new style in everything: from communication with customers, finishing with high-quality and on-time works.
Types of stretch ceilings
The ceilings can be:
one level

two level

multilevel
Traditional Stretch Ceiling are:
white color

off white color

with Art print
Translucent Stretch Ceiling can be different shapes and forms
Straight shape;

Oval shape;

3d shapes .
The seamless tension ceilings have a lot of advantages. Multilevel structures make it possible to divide space into functional zones, hide delays and defects in the ceiling, and engineering communications. The form can be both classical, and include various bends, geometric and curvilinear forms. There are also special series of stretch ceilings. Perforated sheets provide excellent ventilation, acoustic series are designed for specialized premises. For use in medical and children's institutions, collections of films with antiseptic properties are produced.
The only drawback of stretch ceilings can be considered as their instability to negative temperatures. Experts do not recommend using these structures at a temperature below -10 ° C, since in this case the material loses its elasticity. But, as a rule, tension systems are used for interior decoration, where a certain temperature regime is maintained, so that this small nuance can easily be neglected.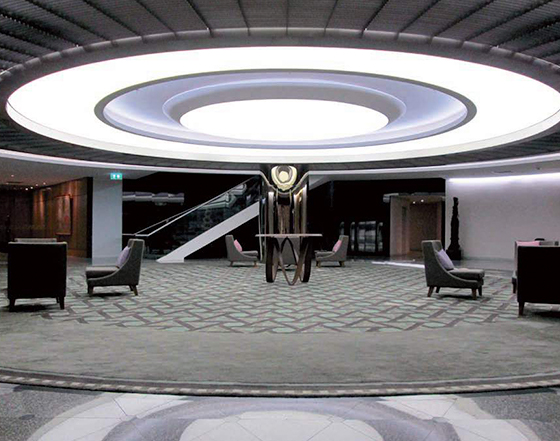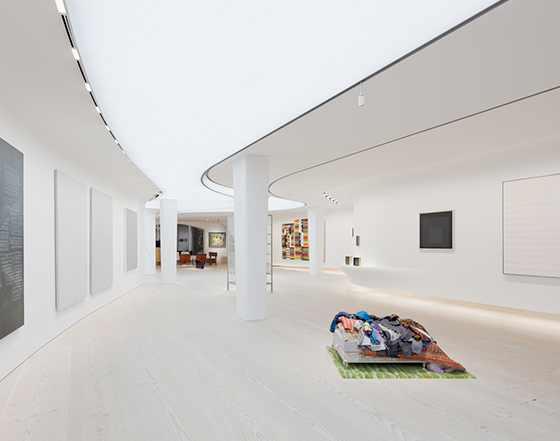 With us You can order:
Matt ceiling - classic canvases, suitable for any room;

Satin ceiling - exquisite ceilings with the effect of soft reflection and the play of chiaroscuro;

Glossy ceiling - ceilings with an effective mirror surface, giving an exquisite volume and shine;

Art Print ceiling - emphasize the style of the interior, create a special mood, more than 100 variations of colors and textures;

Two-level ceiling - complex designs and spectacular design solutions, with smooth transitions, color play and built-in lighting;

Translucent ceiling - ceiling with back light .

Starry Sky ceiling - ceiling look like night sky with stars.

3D Ceiling - ceilings with 3 dimension shapes .
​
Technology of installation works
The success of our company is determined by the availability of our own production, high quality standards and the use of components only from trusted manufacturers. Thanks to this installation of any ceiling we will conduct quickly and with technology. Any of our services are covered by the company's guarantee, as we are sure of the accuracy of our actions.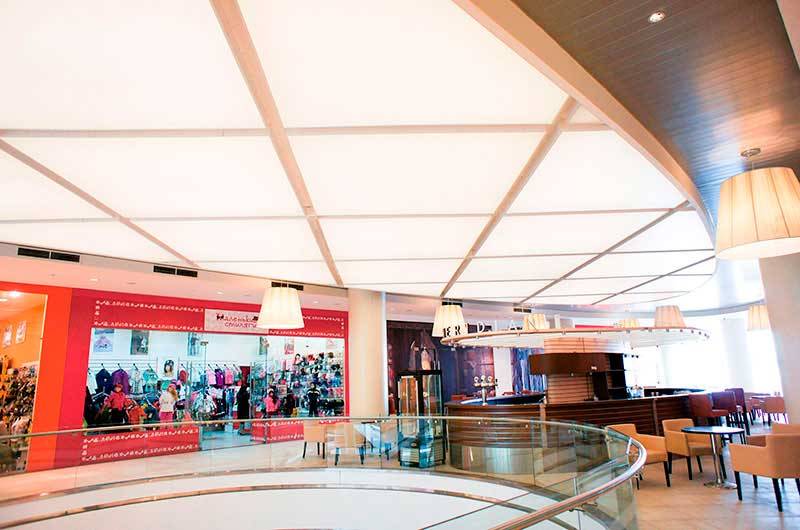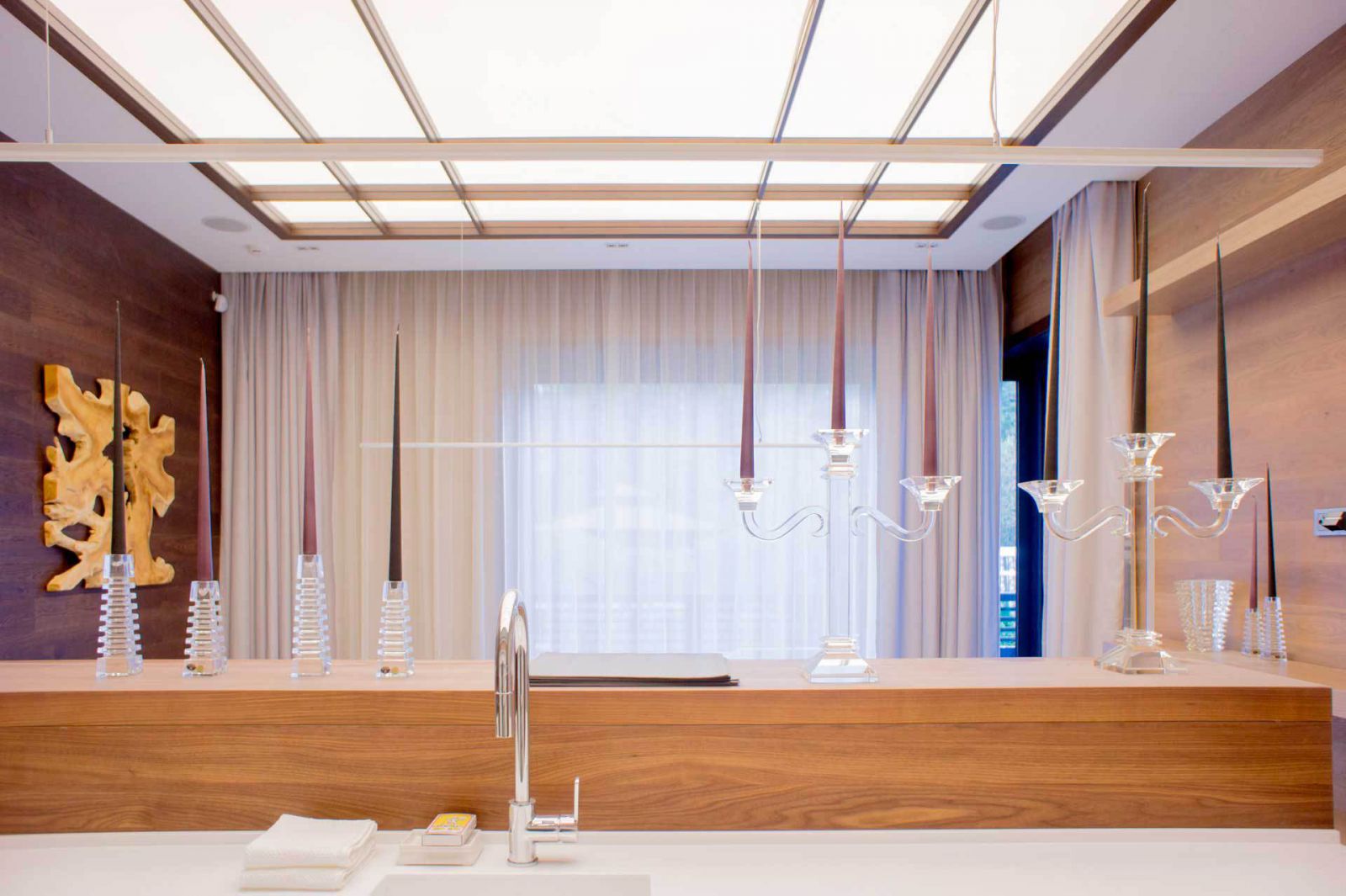 Installation of a false stretch ceiling consists of several stages:
Preparation of the room. At this stage everything that can be damaged during work, including fragile and valuable equipment, glass objects, pictures and photos from the walls, is removed from the room. We also recommend removing animals.

Access to the walls. This must be done around the perimeter of the room. And all the furniture should be moved away from the walls at a distance of not less than one meter. If the wardrobe or other furniture can not be moved, then it is possible to remove the mezzanine or the upper storey from it: for the performance of work this is enough.

Direct mounting. This stage takes about half an hour. Installers first attach a baguette to the wall, and then to its corners - a stretch ceiling. To smoothly stretch it to the entire area of ​​the room, the canvas needs to be heated to 60 degrees. For this, a safe gas heater is used, the use of which excludes any possibility of explosion or fire. After heating, the web becomes elastic and easily stretches. If you are worried about the use of heating equipment in the apartment, then we hurry to warn you that only the stretch ceiling itself is exposed to high temperatures. The room temperature will not rise above 40 degrees, which is safe for furniture and interior.

When the web tension is finished and the material is cool, it is possible to cut out the holes necessary for the installation of luminaires, ventilation grids, power lines and other communications. We ask you to visit the installers to buy and prepare lighting, gauges and decorative elements for installation.

At the final stage, the traces of mounting, handprints are removed from the ceiling. Wizard-installers, if possible, will remove dust and packaging from the materials. After that, the customer can take work. If there is no claim to quality, an acceptance certificate is signed. The calculation for the work is taken after the signing of the act.
We suggest you enjoy your new translucent stretch ceilings!