3D Wall and Ceiling Panels in Dubai and UAE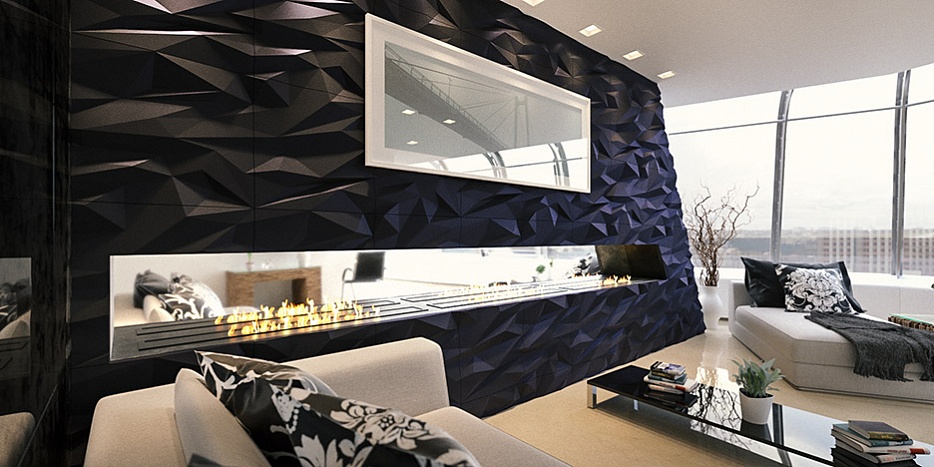 3D Wall Panels for interior - a new dimension in the decoration and new design solutions.
3D wall panels give your walls a unique look and underline your individuality.
We represent you creative solutions for interior decoration - 3D wall panels. These finishing materials give any space a unique look and emphasize the individuality of its owner. Our catalog features products based on exclusive copyright developments in the field of interior design.
Are you looking for something new and exciting to shape your walls & ceiling?
3D Wall panels. Healthy, Lightweight, durable, flexible, eco-friendly, paintable and affordable!
It's made of pure plant fiber like sugar cane fiber and bamboo fiber materials. ECO-FRIENDLY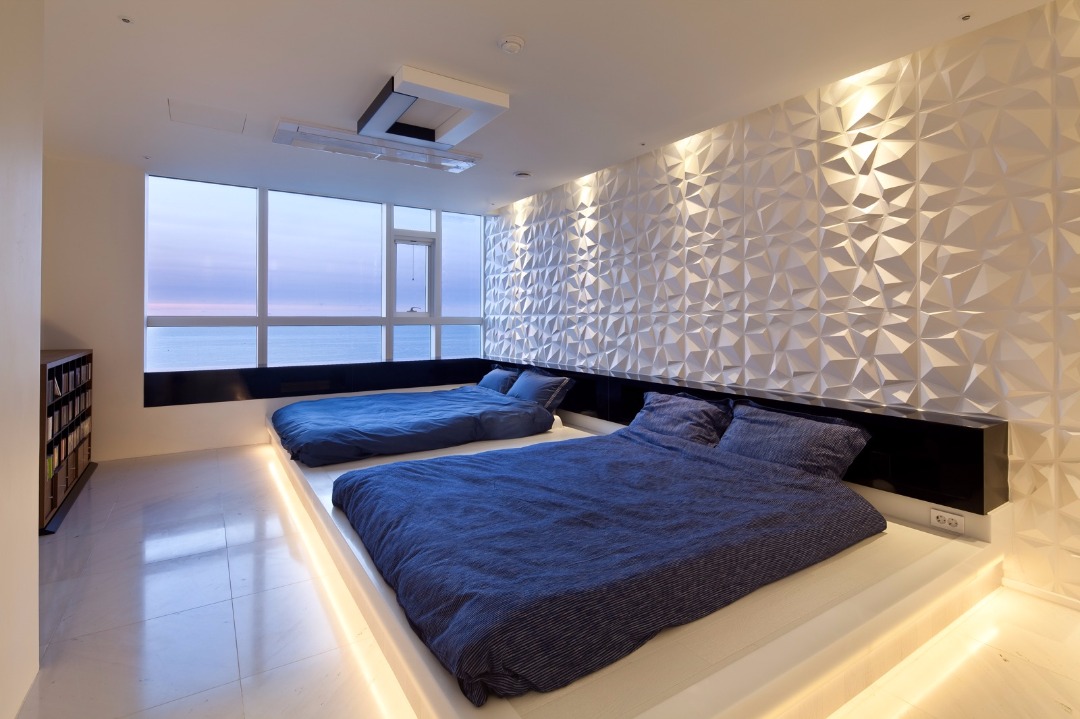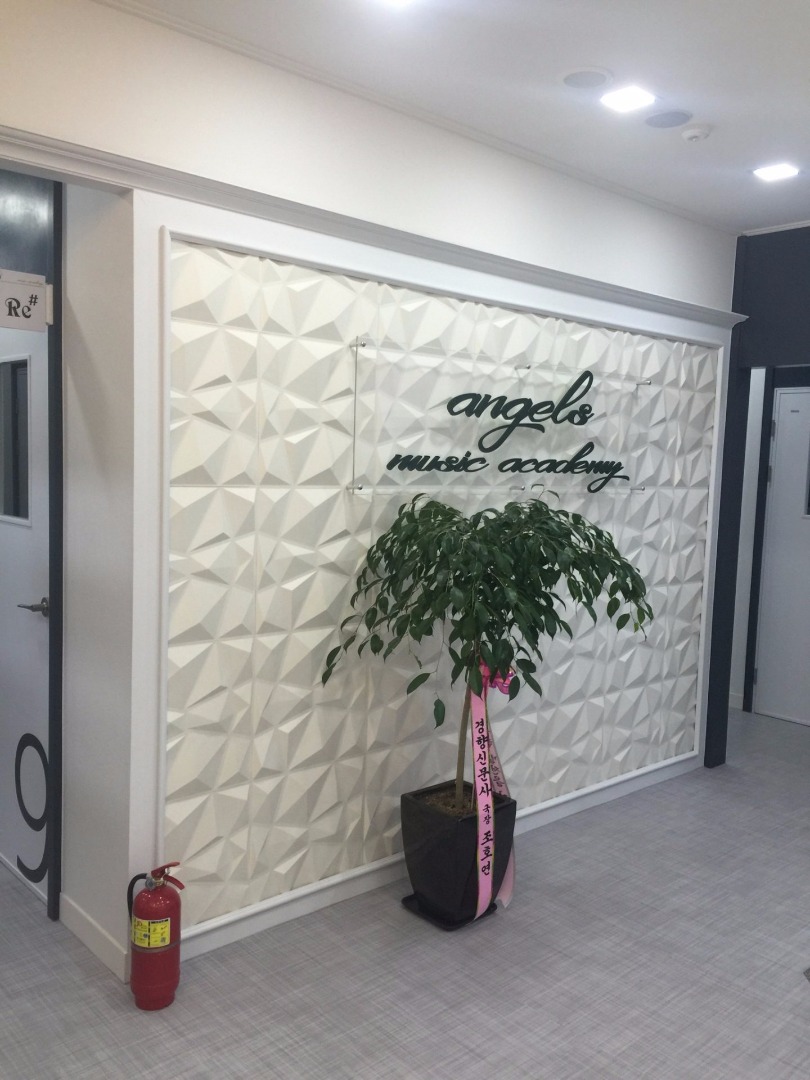 Used for interior walls & ceilings decoration
The materials used for our 3D panels are 100 % recycled, compostable and eco-friendly.
The 3D wall panels are designed that when you put them together they form a pattern.
Paint them any colour you like or let us do it for you.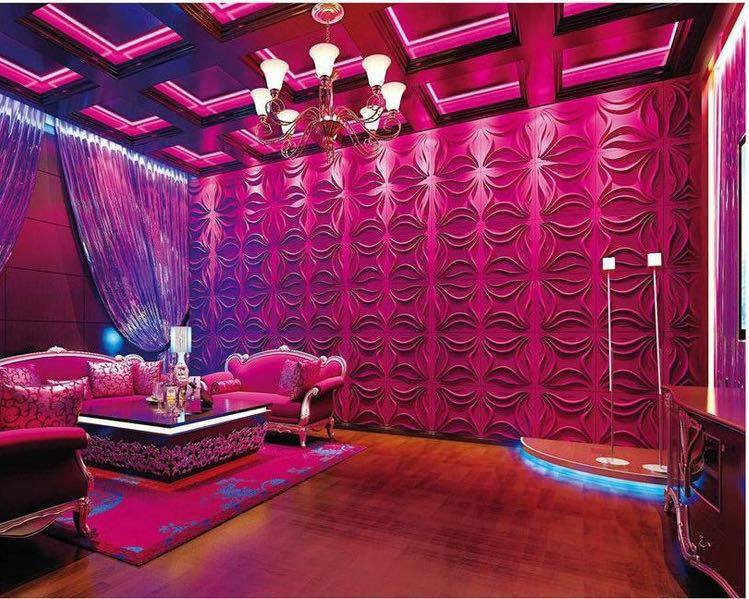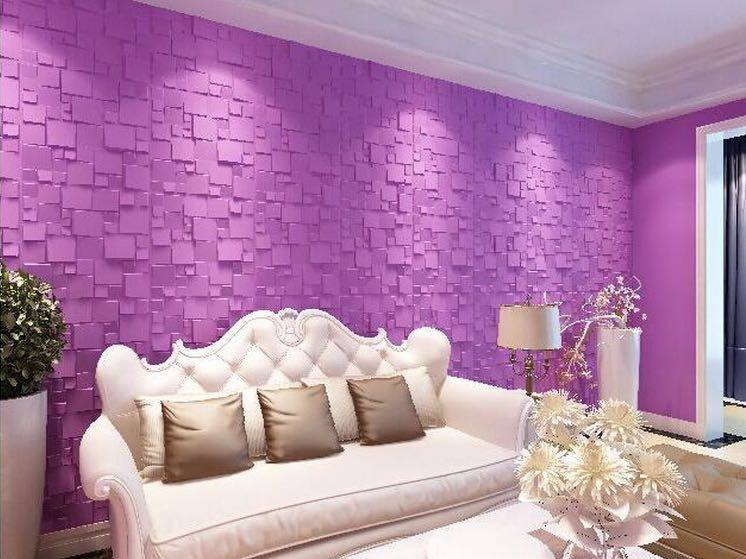 How 3D Panels differ from the standard finishing materials:
Variety of shapes and colors. Designer products are produced in different versions, allowing them to decorate the interior, decorated in any style - from classic to cutting edge. Thanks to an endless variety of colors you can turn your living space into a personal source of positive emotions.
Ease installation. Using panels with 3D effect, you can easily and quickly update your interior, with help of our specialists. Selected types do not require pre-treatment. Can choose from many proposed variants saves on finishing. 3D panels can be installed according to the instructions as a way to suture and seamlessly, without violating the integrity of the composition.
Compatibility with other design elements. Can be used as an independent decorative panels, or in conjunction with any conventional finishing materials. To create different effects 3D wall panels can be used in conjunction with topcoats simulating skin, stone, metal, wood and other surfaces. Using different versions of the backlight, you can create exclusive designs.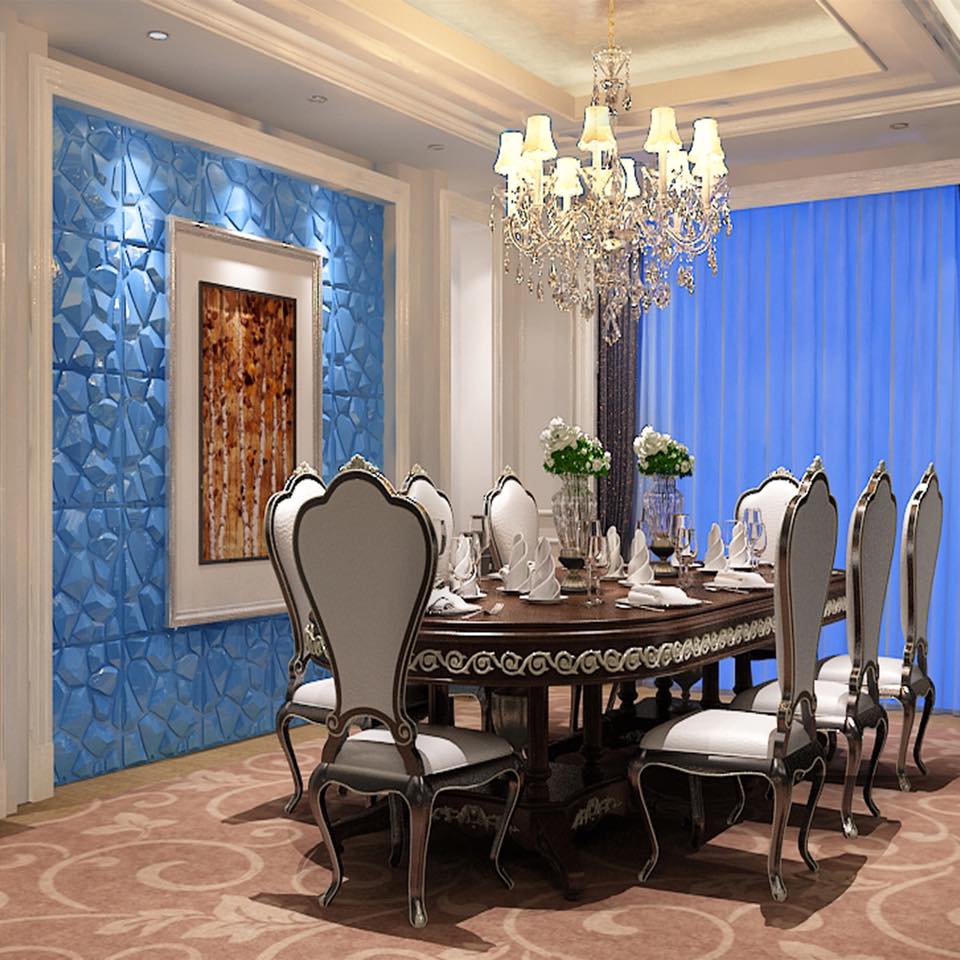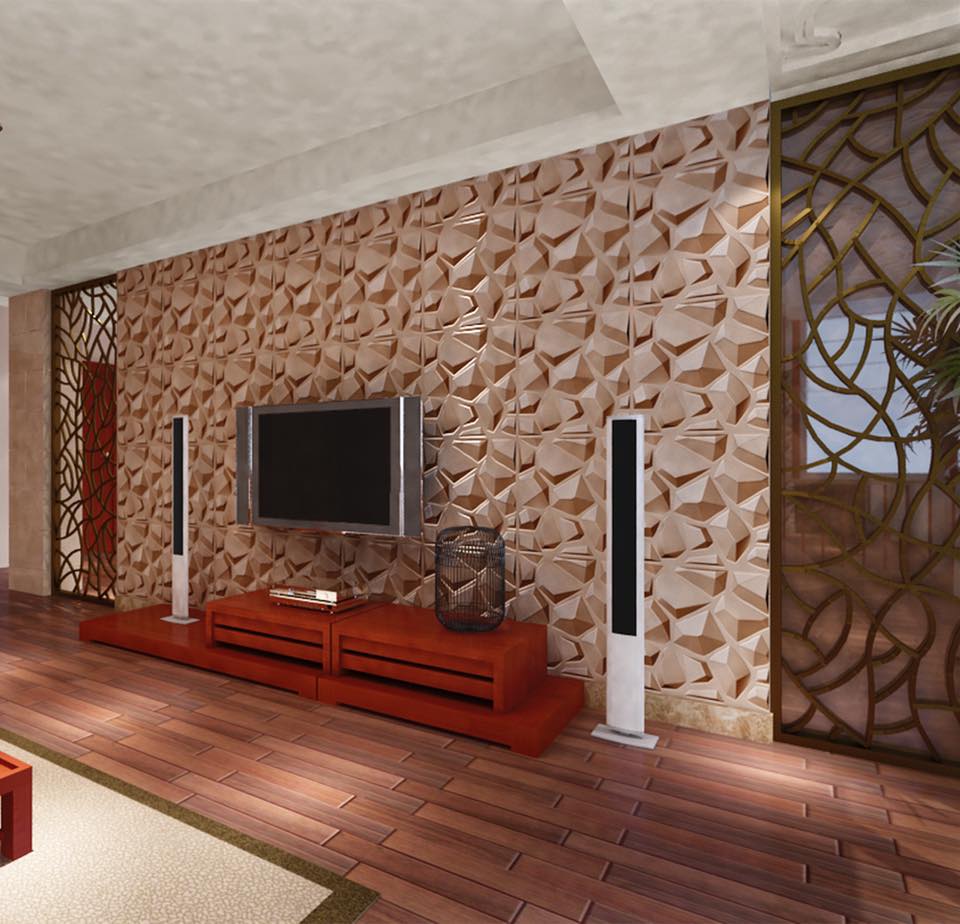 We offer 3D decorative wall panels from new collections, and models which managed to become hits. The range of our services includes delivery of materials and professional installation. Personal approach to each customer and embodied in the reality of all of your design ideas - that's what we strive for!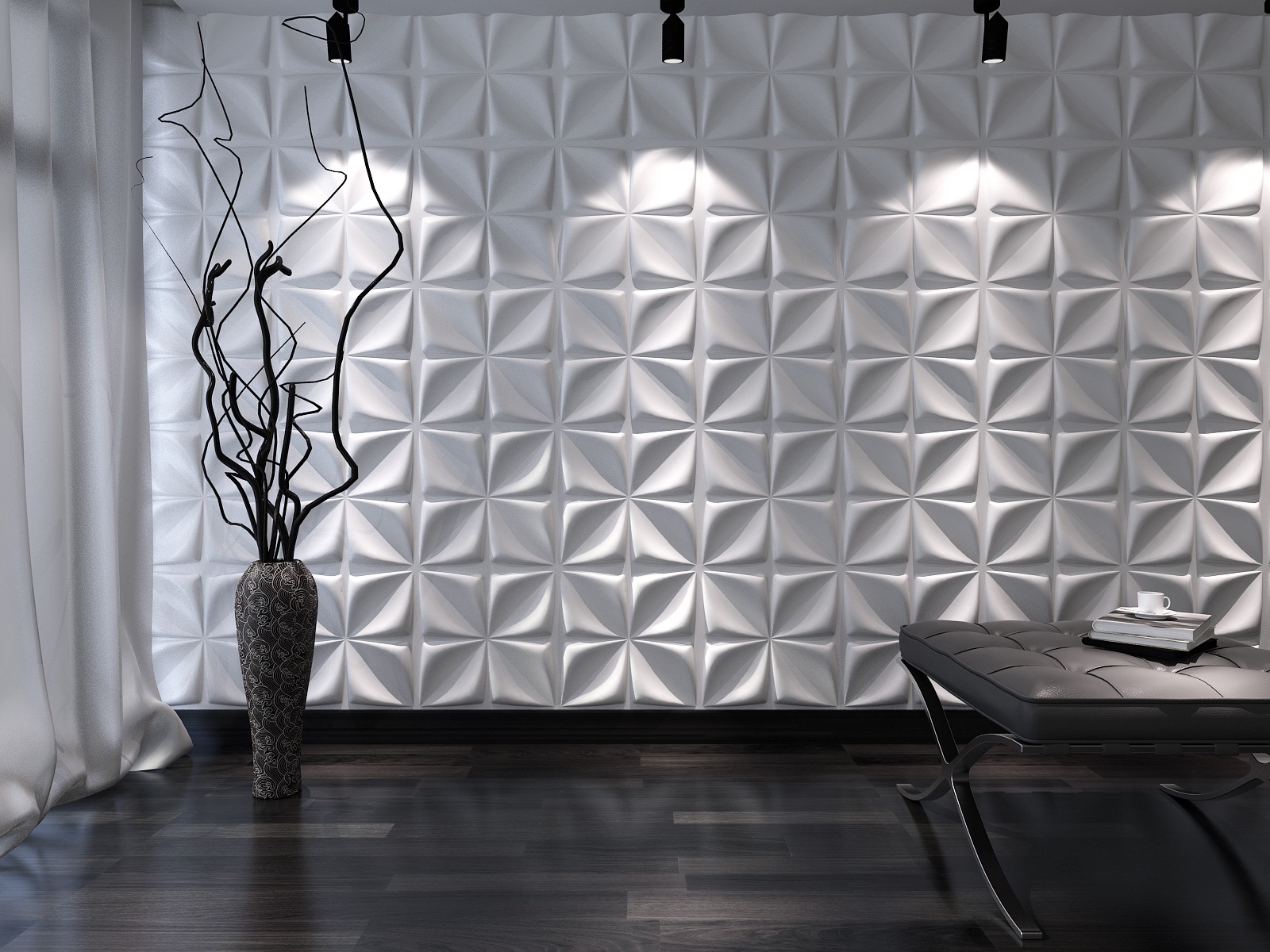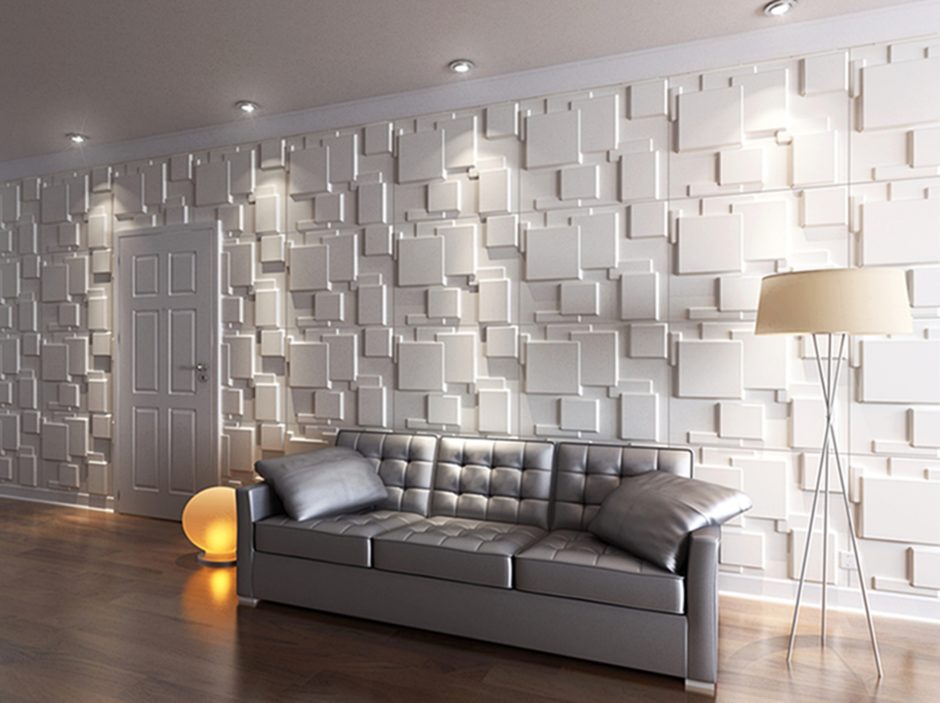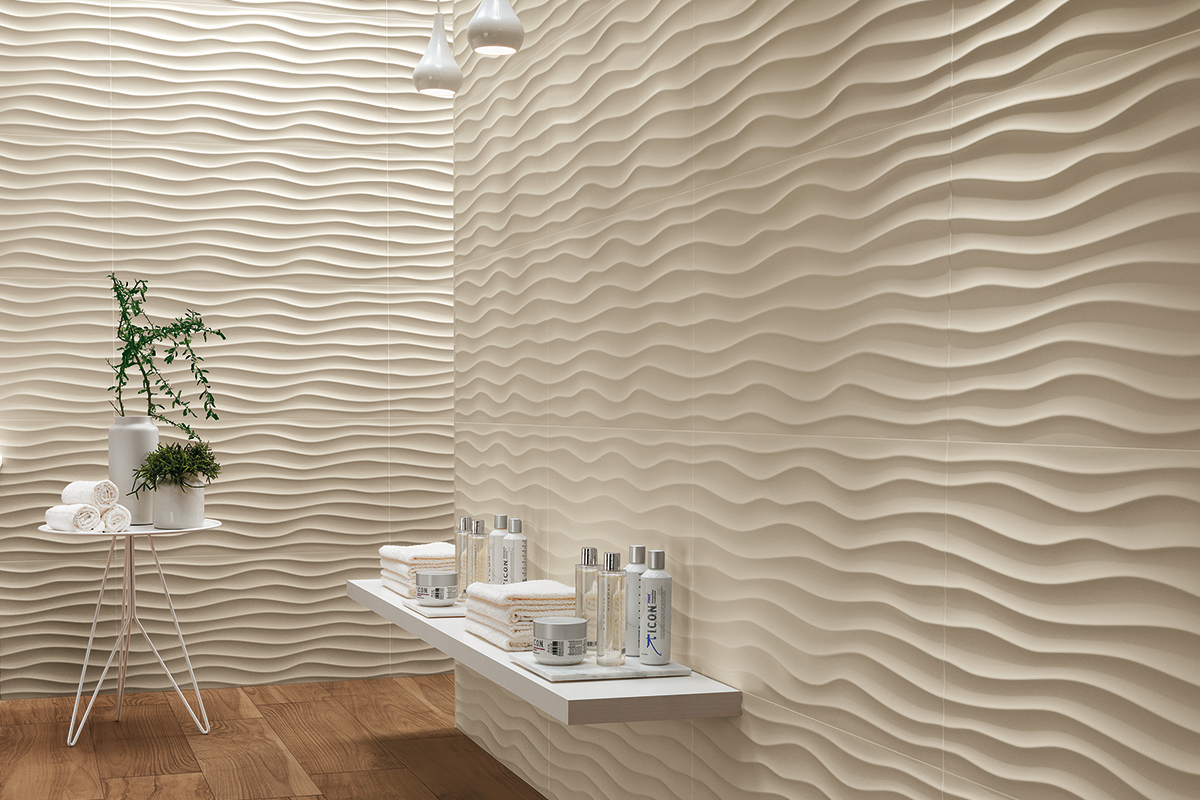 ADVANTAGES OF PURCHASE OF 3D WALL PANELS FROM US
We offer to purchase decorative 3D panels and decorative interior panels in our company, and there is more than one reason for this:
Our products are environmentally friendly and safe for indoor use;
We sell the product at the manufacturer's price, which saves your money;
Our catalog of 3D panels has more than 50 designs;
We accompany the products with a 5-year warranty;
Our products are capable of providing fast and clean installation;
The design of the models provided is always up-to-date, the assortment is often updated.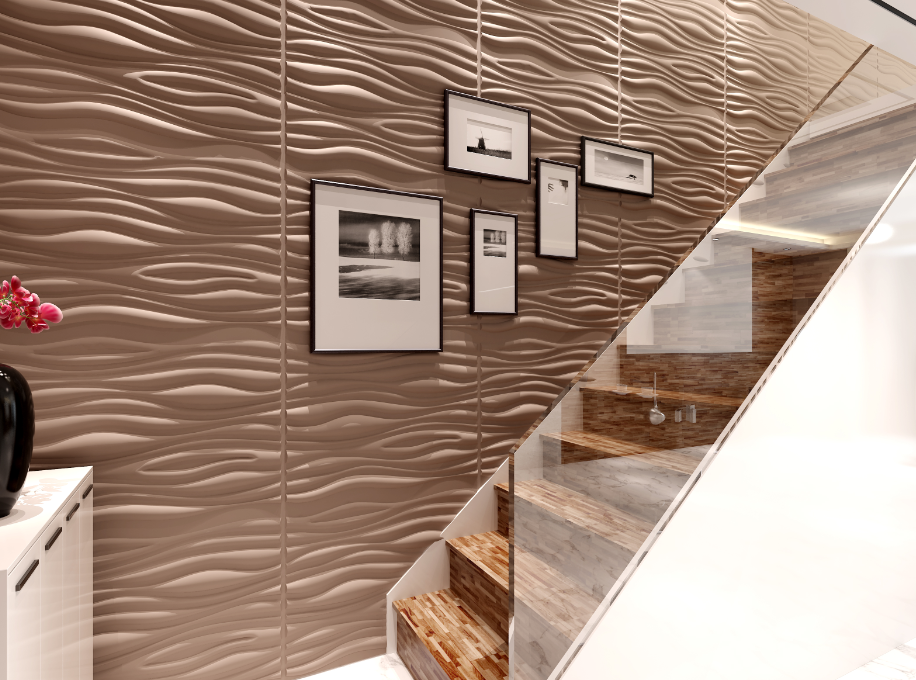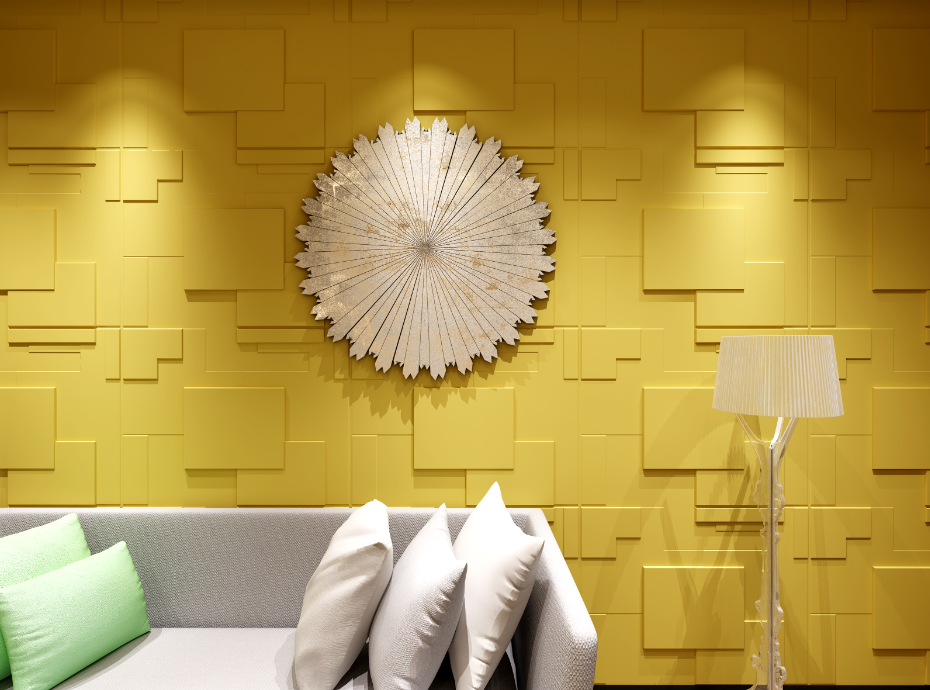 Using modern decor in the interior
It is important that the use of decorative panels for interior decoration is possible in any room, regardless of the area, shape, layout. It is appropriate to use 3D panels for both home and commercial buildings: bars, restaurants, beauty salons, showrooms in stores. Thanks to the interior, created on the basis of 3D wall panels, you can give the institution an original look that will attract potential customers and help to succeed in business.
The zone, which is to be decorated with 3D wall panels, will certainly become the center of the composition in the interior. Depending on the shape, pattern, color of this or that model, you can achieve an amazing result - visually expand the space or turn a spacious room into a cozy corner for a family holiday.
Decorative 3D panels are fastened closely to each other, but there are technical gaps between them. To achieve the effect of the most flat surface, you should apply paint to the surface in a tone. Decorative panels with a picture can be ordered for painting.
Most designs can be connected to a continuous flow, both in the horizontal and in the vertical direction. This feature allows you to create a composition on any part of the wall.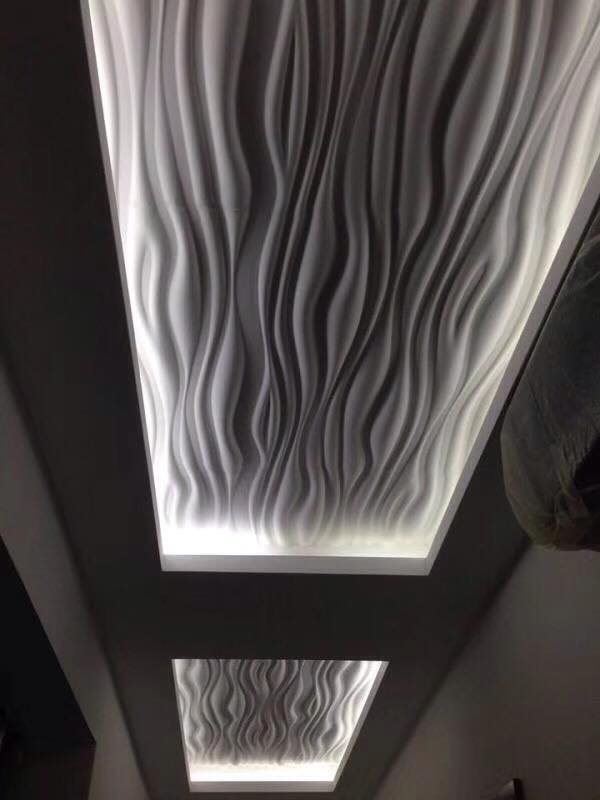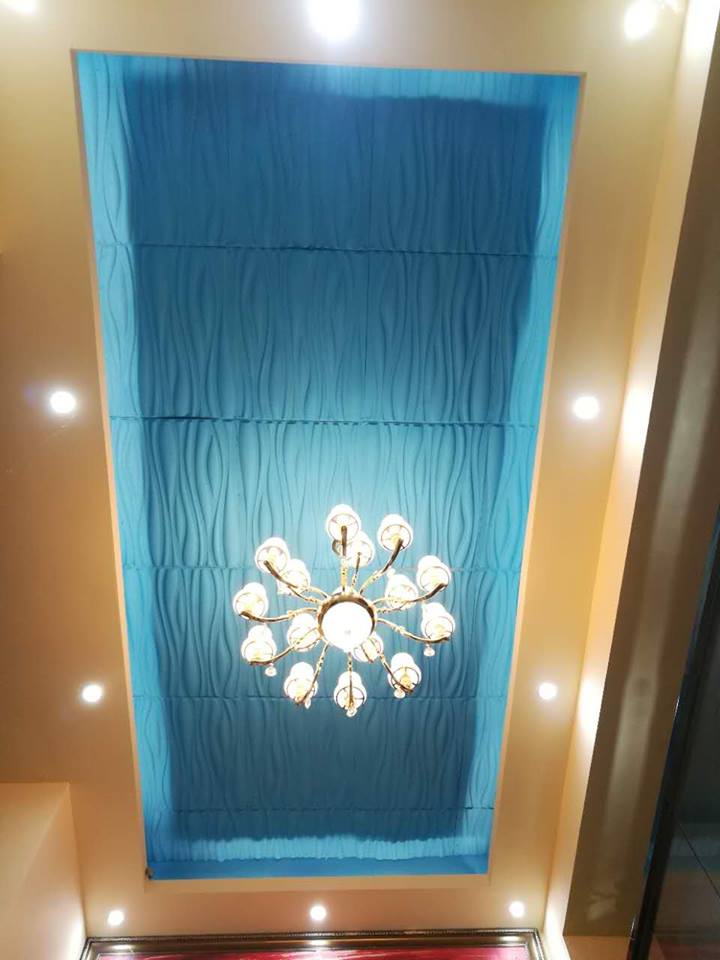 Methods of installation 3D panels
The installation options for such a panel are several: with the help of guides or plant the panel on a special glue or mortar. The second method requires preparation of the surface, in the first case it is possible to do without additional processing.
Already at this stage, you can appreciate the strong advantage of using the 3d panel: with its help you can effectively and effectively disguise all the shortcomings and flaws that have remained with the construction work.
With their help, it is also possible to effectively delimit space, and since they have a vivid and memorable figure (it can be virtually anything - from an abstract design to imitation of a material) and attract a lot of attention, they can also work as an accent in interior.
For subsequent painting the panel can be used as a paint dispenser, and a roller or brush. The choice of the tool depends on the complexity of the pattern and the depth of the relief.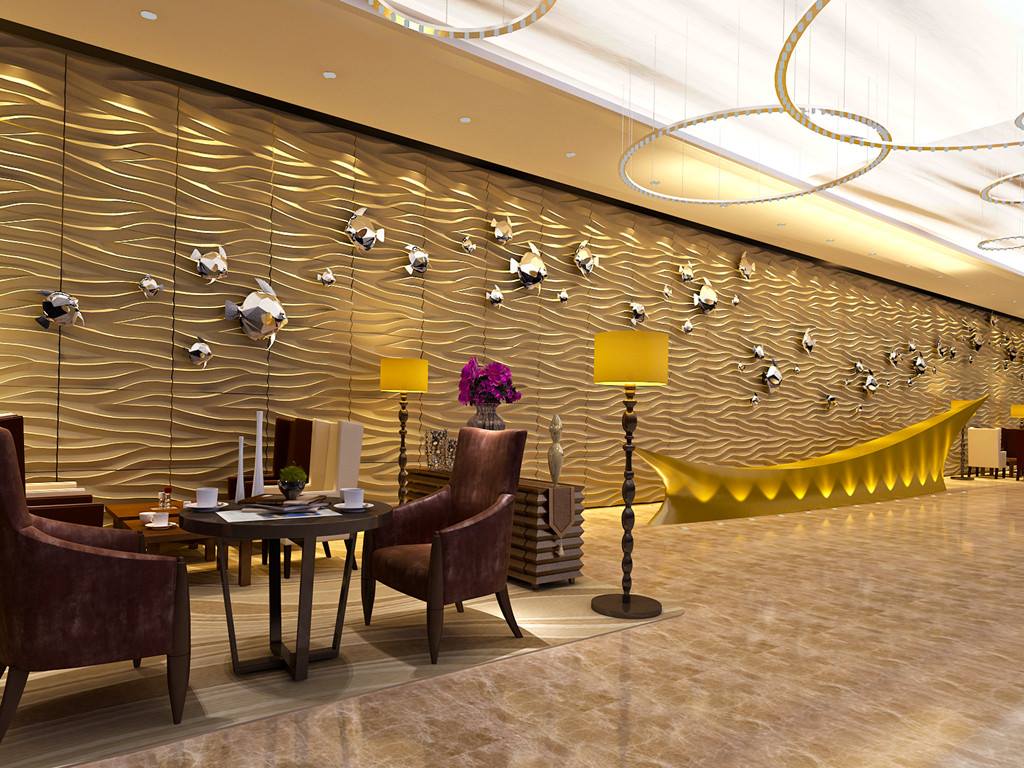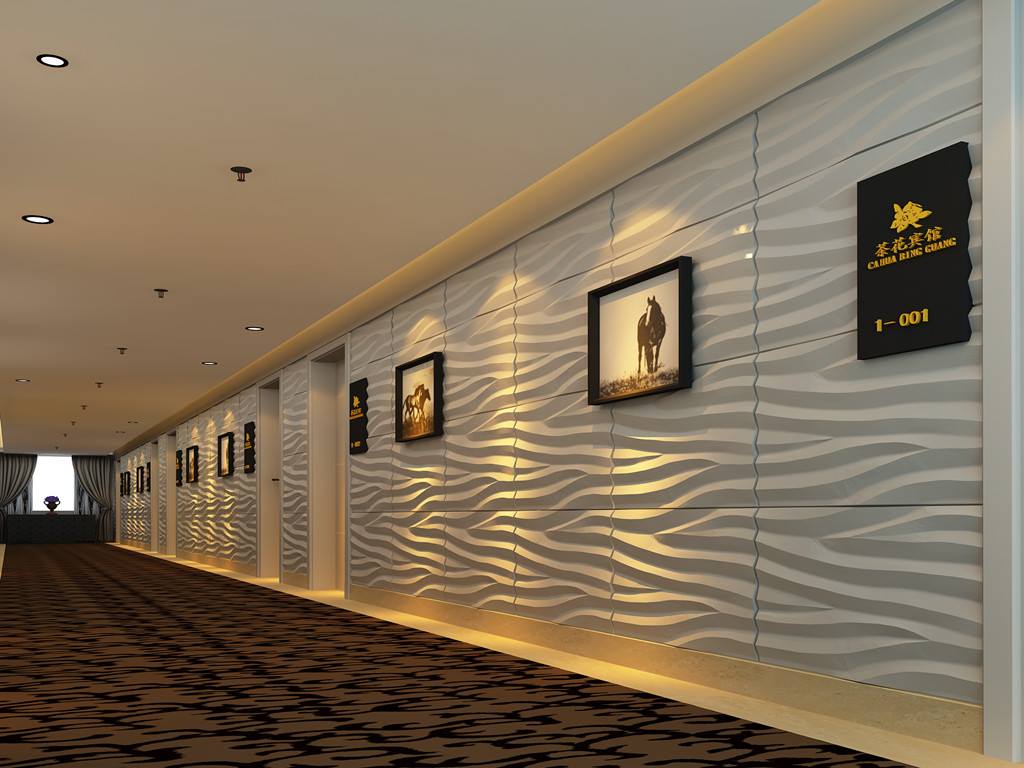 Purchase from us 3d decorative wall panels, if you want to make your interior unique, creative and environmentally friendly. All products offered IMPERIAL INTERIORS, a patented design and certified.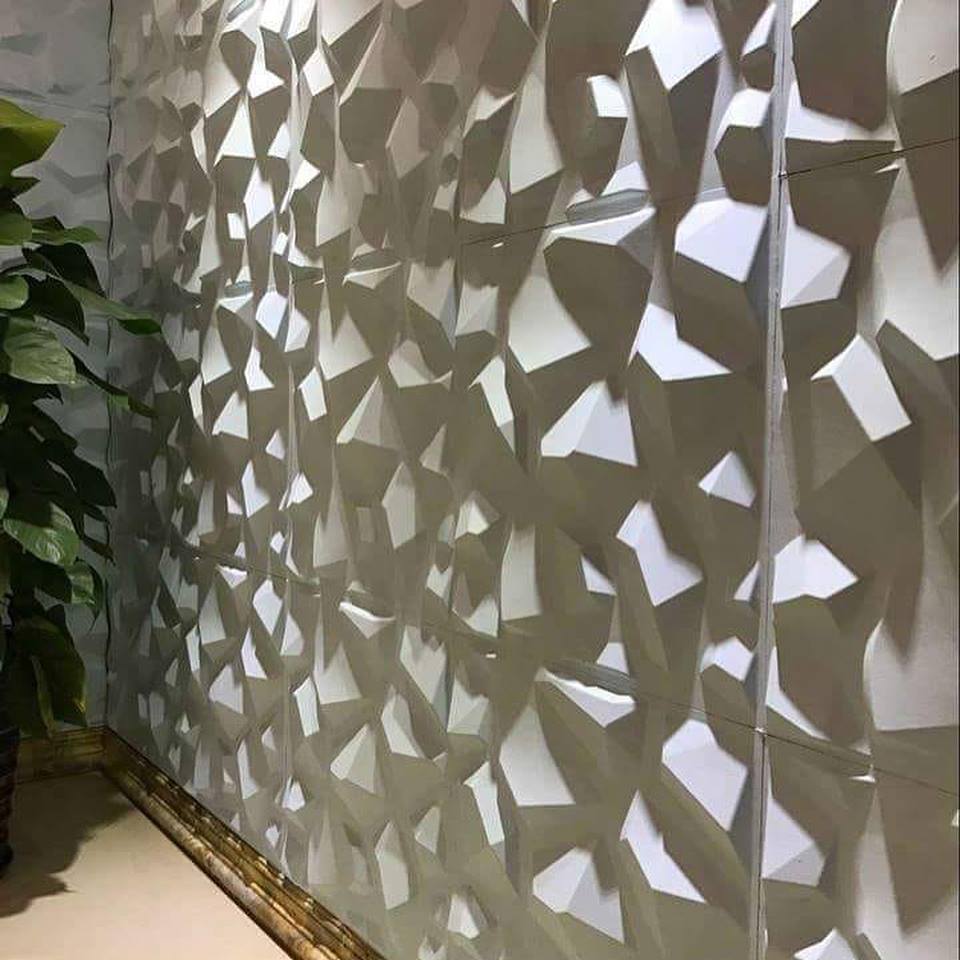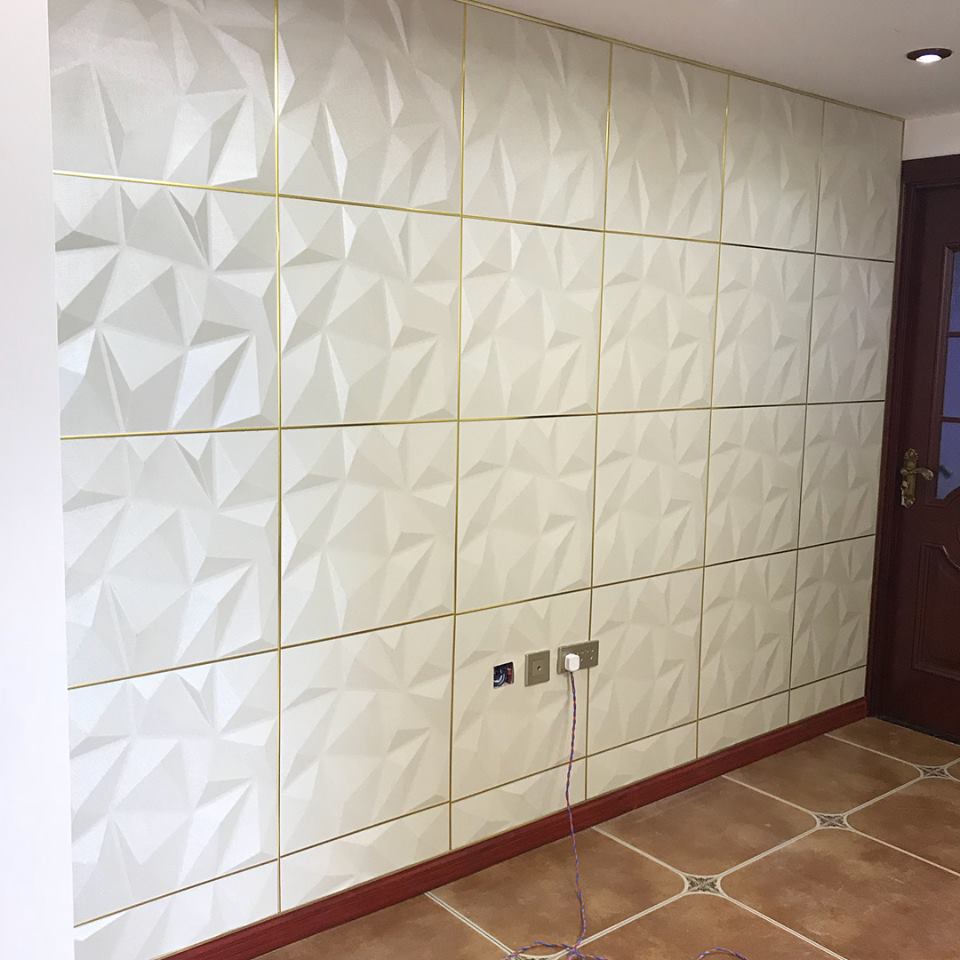 To get more information about 3D panels or order installation, please contact us, we will be glade to assist you!